Medical Science Liaison (MSL) enablement is a key piece to your organization's sales enablement strategy. The MSL role continues to be a vital piece of the overall sales enablement strategy, educating and fostering relationships with Key Opinion Leaders (KOLs), implementing Continuing Medical Education (CME) activities, facilitating advisory boards, research, and of course working with the sales force as appropriate.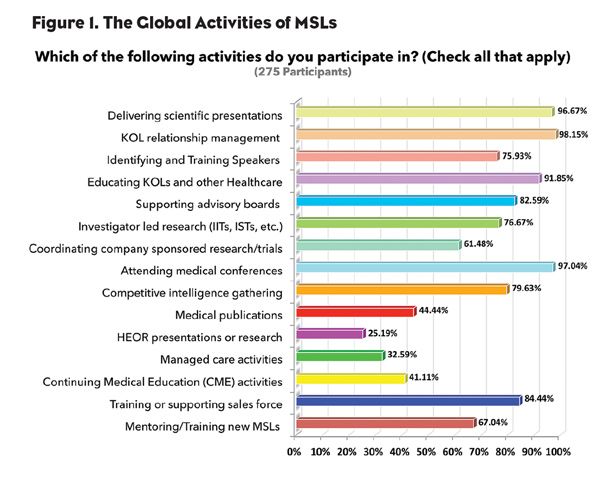 Source: https://www.pm360online.com/insights-into-medical-science-liaison-activities/
MSL enablement provides these field teams the tools that they need to drive the Insight Generation Cycle (IGC). A leading sales enablement platform such as Bigtincan, will remove silos between sales, marketing, and the MSL team while actually reducing compliance risk. Key insights gained from the MSL team's interactions with KOLs, such as competitive intel and patient needs, will flow to the appropriate internal stakeholders.  Tribal knowledge is captured and recorded, improving efficiency and performance regardless of team attrition. Strategic planning is now pro-active versus reactive. Timely content flows quickly back to the MSL and sales teams, enabling field teams to take a consultative approach that provides real value. For the customer and patients, value is realized.
For the organization, there is a tangible ROI from implementing a sales enablement strategy for the MSL team.
Download a complimentary copy of the Gartner Market Guide for Sales Enablement Platforms to see how Bigtincan can enable your MSL team to generate insights for your organization.